CONSILIO B&B
A Fáilte Ireland Covid-19 Safety Chartered B&B.
Accommodation Galway -Consilio is a friendly Galway B&B which is a comfortable family run home in a quiet area within walking distance of Galway's medieval city centre and of Salthill's seaside resort. All rooms are en-suite with Saorview TV, and hairdryers. Consilio is a no smoking house, with private car parking, and is close to golf, fishing, tennis, swimming and horse riding facilities and is an ideal base for touring Connemara, Aran Islands, Cliffs of Moher and the Burren.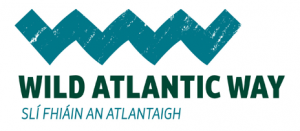 Galway is a University City, renowned for its festivals, covering Arts, Film, Music, Theatre and horse racing. Connemara offers rugged scenery, boglands, mountains, lakes and sandy beaches. The Aran Islands contain some of Europe's more interesting pre-christian sites, found on rough terrain, surrounded by the Atlantic ocean.
Galway is a place where you are welcomed by a warm and friendly people, who give you the attention you deserve and who are interested in making your stay the most pleasant and memorable you've ever had. A place that inspires you with its fascinating history and whose people excite and invite you to take part in their rich traditions.